Worship
Worship is a personal encounter with the Living God in which we find ourselves deepened in our faith and strengthened for service. We believe corporate worship can deeply move us and help us experience God's grace and truth through Jesus Christ. Our intention is to speak to the real needs of people today through music, corporate prayer, and the spoken Word.
Traditional Service
Sundays - 9:30 am - Worship Center
UBC embraces the worship traditions of the past as well as new creative arts venues. A full choir, orchestra, handbells, and a blend of older and more recent hymns are just some of the musical aspects you will find at our 9:30 service. Whether the styles of classical, gospel, or mainstream contemporary are used, you will find a musical connection of your tastes to help you draw close to God.
Scripture readings, prayers of praise or contemplation, biblically sound messages and testimonies of ministry are other avenues of our traditional services to help you experience the presence of the Holy Spirit. We strive to create worship experiences that equip and inspire us to serve His kingdom.
UBC en Español

(Spanish Language)

Domingos - 11:00 am - Capilla

Somos un grupo de personas de diferentes países que ha aprendido el verdadero significado de la gracia, la cual enseñamos y practicamos continua y constantemente. Nos reúnimos para estudio Bíblico, compañerismo e intercambio de vida juntos. Nuestras lecciones son en español y damos la bienvenida a personas de todas las culturas para participar con nosotros mientras practicamos koinonia juntos.

UBC en Español es el nuevo servicio de adoración en español que se reune en la capilla a las 11:00 de la mañana los domingos. ¡Todos son bienvenidos!

Líderes de grupo: Freddy & Sharon Coronado
Para obtener más información, envíe un correo electrónico a o .
Contemporary Service
Sundays - 11:00 am - Worship Center
Exclusive Song Release by Sound of Light: Click here to download Tidal Wave a song looking back at Harvey and the effect it has had on Houston.
Our contemporary worship service offers a way for worshippers to bring praise to our Lord and Creator in a more casual environment. The anthems of praise and worship that we sing capture the heart of our church as we celebrate God's faithfulness and our gratitude for the work of Christ in our lives. We believe that diversity and unity demonstrate the power of Jesus Christ and represent His eternal kingdom on earth as it is in heaven. When you join us in worship, you will feel the presence of the Lord in a powerful way.
The goal of our worship team is to create a relevant and excellent worship experience that allows God's people to come together and lift Jesus high through music that reflects today's culture. We are sons and daughters of the King and we live to give Him all the honor and praise He deserves.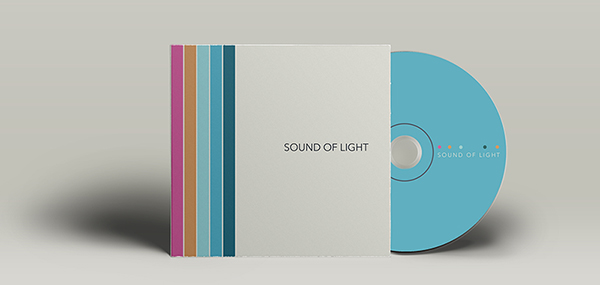 Sound of Light, a contemporary worship band led by UBC's Associate Pastor of Contemporary Worship Ben Sandstrom, is a family of UBC worshipers that strongly desires to empower the church through genuine, heartfelt praise to God.
Aspiring to draw others into the beauty and freedom of God's Kingdom, the members of this band use all God has given them in Christ to reflect His great glory, and know that only in surrendering to Him, do we discover relationship, peace, a fullness of joy, and pleasures forevermore. Their songs are the products of revelation from God's Word, personal struggles and hearts overwhelmed by His goodness and faithfulness.
Sound of Lights album, New Day, is available on iTunes music and through many other digital music providers. Listen weekly to 95.3 FM Revive Radio to hear more from the worship band!
Information and summaries for our current Sunday teaching series.
UBC offers an incredible variety of opportunities for you to express your love to God through serving in the Worship/Media ministries that include choirs, bands, orchestra, handbells and multimedia support. Whether you sing, play an instrument or love to be creative with multi-media tasks, we have a place for you.
Come, let us sing for joy to the Lord; 
let us shout aloud to the Rock of our salvation. Let us come before him with thanksgiving
 and extol him with music and song. For the Lord is the great God,
 the great King above all gods.
Psalm 95:1-3
more info
Worship Ministries, 281-488-8517