WBS Groups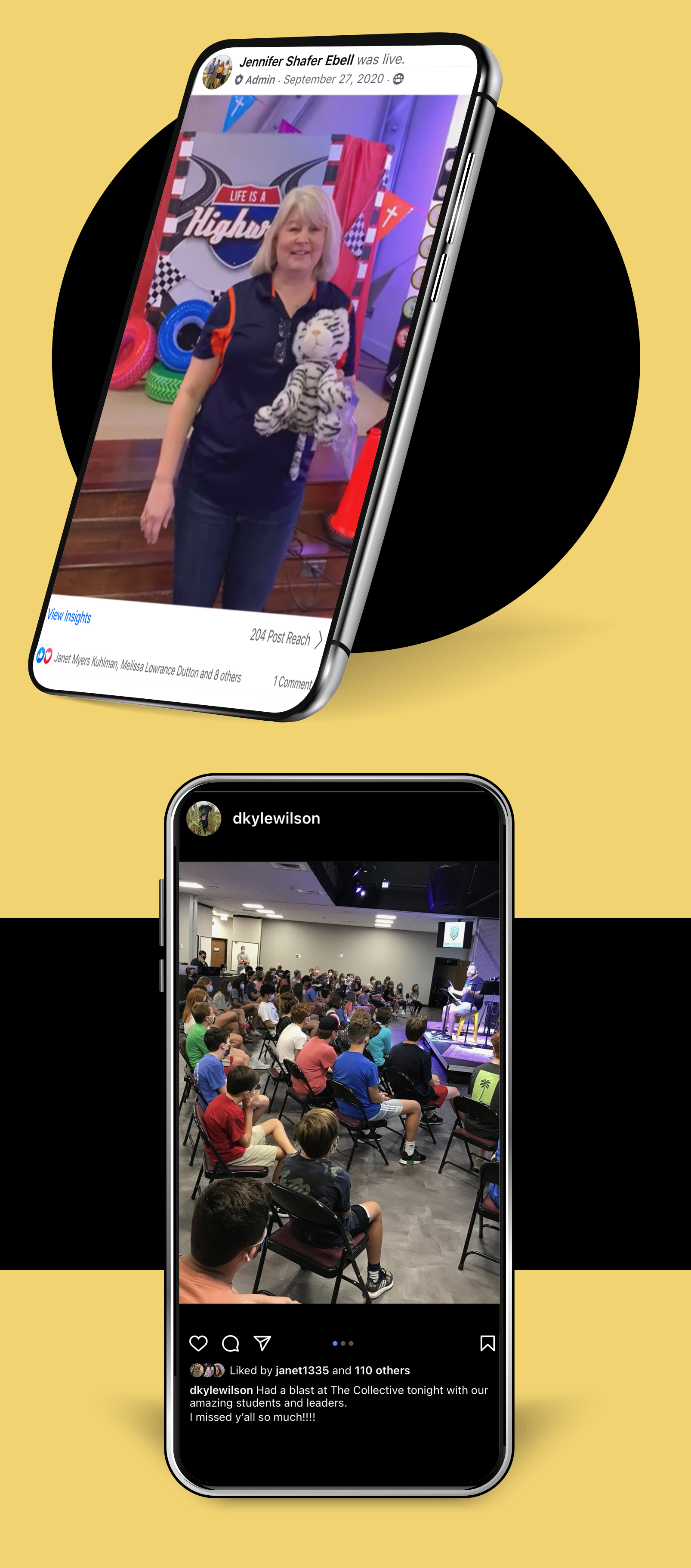 On September 13, we welcomed Students & Preschoolers back for onsite Weekend Bible Study as a part of our fall reopening plan. The onsite version of our children's program restarted on September 27. We continue to support all of our kids, parents, and volunteers whether they join us onsite or online.
Kids online
Every week our Children's Ministry took advantage of YouTube and the UBC Kids Facebook group to share videos and fun activities online!
The collective
Students met Sunday afternoons at the Collective for worship and Bible study before returning onsite in August.
Adult WBS
During the fall, we continued to see our ongoing adult ministry groups meet for fellowship, prayer requests, and Bible study. While most groups stayed online via Zoom, Google Meet, Hangouts, and other meeting services, we also welcomed some of our groups back on campus at the beginning of November. Throughout this time, our group leaders continued to bring together amazing and faithful ministry. We have not lost any ongoing groups that were meeting prior to the start of our COVID closures in March. This is a testimony of faithfulness about how important groups are at UBC and how wonderful our leadership is at keeping ministry going…even while we've had to stay distanced.