Senior Pastor Transition Plan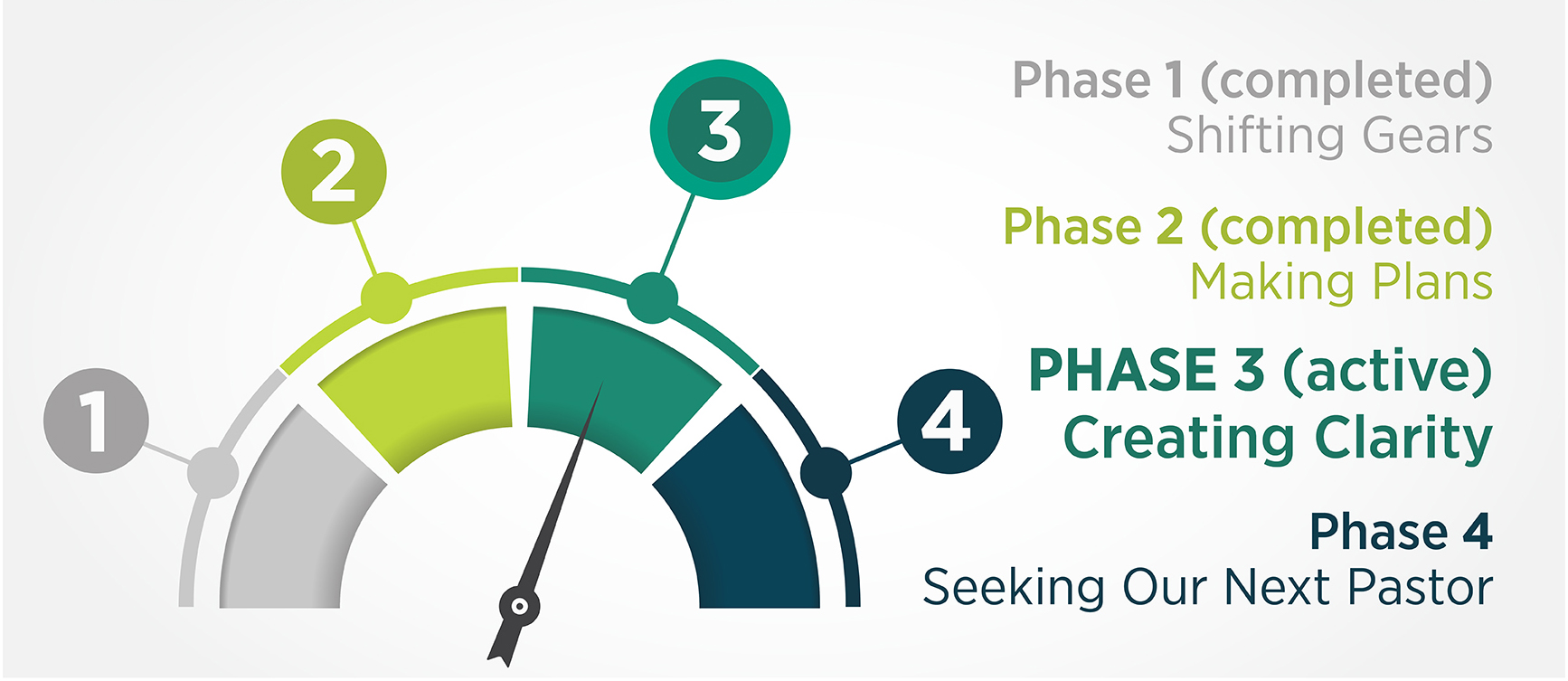 Upcoming Meeting
Congregational Conversation: Celebrating our Past
Sunday, January 31, 6 pm, online only
Thank you for registering for the first of the three Congregational Conversations. The meeting will be entirely virtual. You will receive the link the week of the meeting. Please invite other UBC'ers to join us as well.
UBC Prayer Guide:
A Time of Prayer for a Season of Transition
For the next three weeks, we want to invite you to pray alongside your fellow church members. Each week we'll prompt you to pray for some specific things.
If you missed the UBC Leadership zoom meeting on Jan. 6 or want to watch it again, we've posted the video here.
Thank you for your interest in UBC's Senior Pastor Transition. Please feel free to bookmark this page to help you stay up to date as we share this important journey together.
Throughout this critical time in the life of our church, this page will serve as a hub for information and resources about the transition period and the search for a new Senior Pastor. We will communicate through other channels as well, including social media, e-news, our weekly bulletin, etc. However, all of that information will be organized and stored here so you can return to it or refer others who may be interested in being engaged in the process and praying along with all of us for our church and our next senior pastor.
Phase One – Shifting Gears (COMPLETED)
Phase One included selecting the Interim Transition Team, identifying and interviewing candidates for an Interim Pastor, and then hiring the chosen candidate. We are excited that Dr. Matt Cook, Assistant Director of The Center for Healthy Churches, is now our Interim Pastor. You can read more about Matt, the Center for Healthy Churches, and the Interim Transition Team in the buttons on the right side of this page.
Phase Two – Shifting Gears (COMPLETED)
A Transition Plan has been drafted, and we are beginning to execute that plan. Our Senior Pastor Transition Team has now been selected (click their button at the right of the page for more information). This new team will be an integral part of the next steps and will guide us through the rest of the transition period. Also, our Communication Plan is nearly finished.
Phase Three – Creating Clarity (ACTIVE)
We have just shifted to Phase 3. The new Transition Team members have begun their work. We will participate in a church-wide Congregational Self-Study, which will involve conversations around the themes of Celebrating Our Past, Examining Our Present, and Envisioning Our Future. Those conversations will be the source of content for a Congregational Profile to be used by a Search Committee, which will be elected near the end of this phase.
Phase Four – Seeking Our Next Pastor
During this final phase, the Search Committee begins their work, creating and sharing the Next Pastor Profile and executing the search process. The phase culminates in Call Weekend with the Pastoral Candidate and the Congregation.