In March, we started a major renovation project on the 3rd floor. Over the years, the 3rd floor has seen thousands of students participate in every wild and crazy event we could dream up. Millions (in Kyle's best estimate) of donuts and slices of pizza have been eaten and a few conglomerations of ingredients we might not want to talk about have been consumed just to win a game here and there.
Hundreds of godly, caring adults have worked hard to build relationships with students so they might earn the right to speak the truth and love of Jesus Christ into their lives. But, as is the case with any heavily used space, the time has come to update so that we can continue to impact students in the Clear Lake area.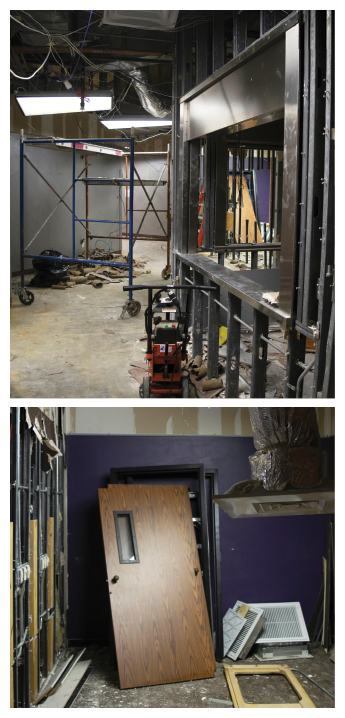 We are currently in Phase 1 of a Three Phase renovation project.
Phase 1 - Demolition, construction, design, furniture, and painting
Phase 2- Bathroom remodel, technology installation, foyer graphics, and aesthetics
Phase 3 – Sliding partitions re-cover
The entire project cost is right at $500,000. We have completed Phase 1. However, we are still $110,000 short of meeting our total goal. We hope that through our UBC family we will be able to raise enough to fund Phases 2 and 3.
The more we can engage students' social lives, the more opportunities we have to connect every one of those students to Jesus Christ. We ask that you prayerfully consider joining us in this mighty endeavor to impact a new generation of students who will center their social lives around the 3rd floor at UBC.
For more info, contact .