Social Media
Lora's Prayer Videos
Lora Doremus, Director of Women's Ministries, created space for prayer on Facebook every Wednesday evening. She shared thoughtful ideas, practical tips, and scripture to pray through.
Pastor's Bible Study
Dr. Garet Robinson led us through Psalms during the Pastor's Bible Study held exclusively online this past Fall.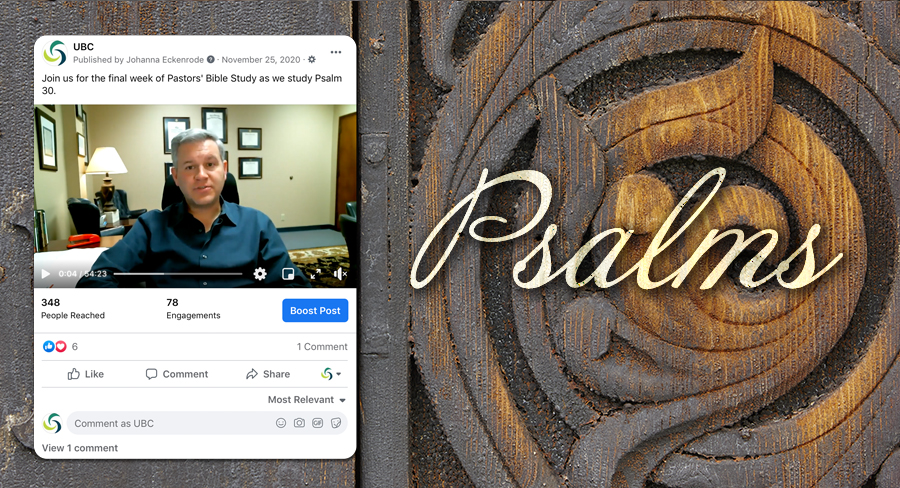 Thankful Video
On Thanksgiving, we celebrated our volunteers with a special thank you video. We are thankful every day for our volunteers!