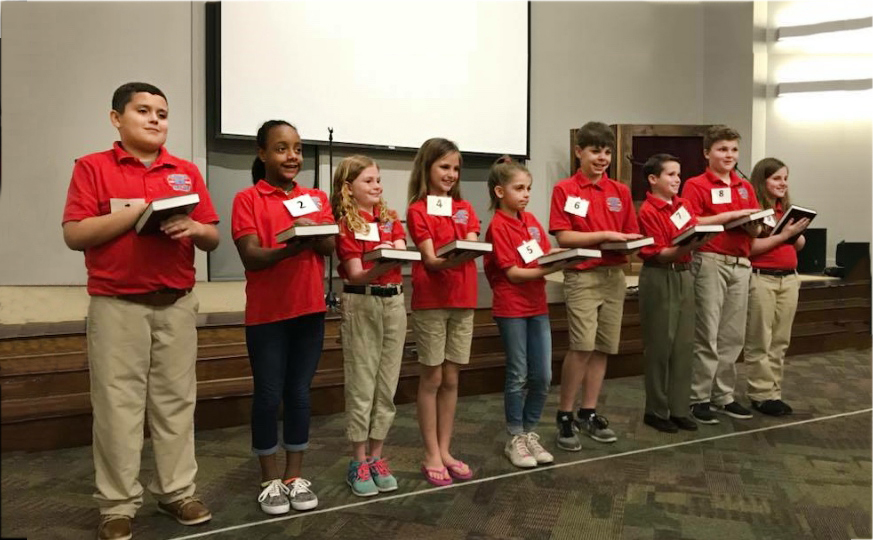 Spring Update on Children's Ministry (Focus, Spring 2018)
The start of 2018 was tough for me. I appreciate those who have ministered to me through cards, meals, and taken a moment to ask me how my hands are healing. Thank you so very much! I say this often, and I will say it again…UBC is an amazing family!
Sunday mornings continue to be full of energy and excitement in Children's Ministry. I invite you to come by and see our kids and leaders in action: acting out Bible stories and puppet skits, playing Bible games, working on craft "masterpieces," watching Bible story and application videos, singing, and laughing. The conversation and guidance between the leaders and kids are impressive. Children's Ministry WBS and Kids' Church are such FUN places to be on Sunday mornings. And by the way, our volunteers are some of the best on the planet!
We have made it our mission this spring to reach out to those kids and families who have been MIA with phone calls, cards, and emails. We are blessed to have leaders who have embraced this mission and have made countless contacts. It has been fun to see some of them "back in the pack!"
-Karen Murphy
Associate Pastor of Children's Ministries
Chorus Kids
Our Chorus Kids have worked on six hymns throughout the year. This spring, we have been focused on our musical presentation, "Not Your Average Joe." This presentation is more than a performance for us, it is an opportunity to lead our families and friends in worship through music, drama, and movement. In addition to learning the musical songs, most of our 3rd – 5th graders have worked on special drama parts and choreography. Our musical was presented May 6.
Children's Handbell Choirs In Concert
Music portrays emotion and can very often depict a musical story. This was the case in the presentation of "Moses and The Perfect Ten" presented by our three children's handbell choirs on April 29. Rick Carpenter narrated the story through the eyes of Moses' staff, appropriately named "Rod." The music provided sound effects and musical pictures as the story unfolded. The Hangar was packed with over 100 members of proud families and friends who enjoyed sharing with our 24 young ringers and their seven leaders for this culmination of their spring semester. It was a fun way for the children to learn new ringing techniques, as well as hear once again the struggles that Moses had on his path to obeying God. Thank you to all who participated!
Bible Drill
Each week, 10-14 kids (4th and 5th graders) worked hard during Bible Drill to prepare for local, state, and area competitions. They used games and activities to help them memorize the names of all 66 books of the Bible, 25 verses, and 10 key passages. Also, they had to master finding those items in their Bibles within 10 seconds! WOW!
On March 4, UBC held our Church Drill. Drillers included Harris Broddle, Hannah Foster, Carley Hayes, Jared Jochim, Deztinee Johnson, Chloe Martin, Coco Newmyer, Tucker Padron and Tanner Pyle.
Those who went on to the Association Drill on March 25 included Hannah Foster, Carley Hayes, Chloe Martin, Tucker Padron and Tanner Pyle. Harris Broddle also qualified but was not able to attend.
On Friday, April 13, the State Bible Drill was held at Tallowood Baptist Church. Tucker Padron received State Honorable Mention, Carley Hayes and Chloe Martin each received State Good, and Tanner Pyle received State Excellent. We are very proud of our UBC drillers this year!