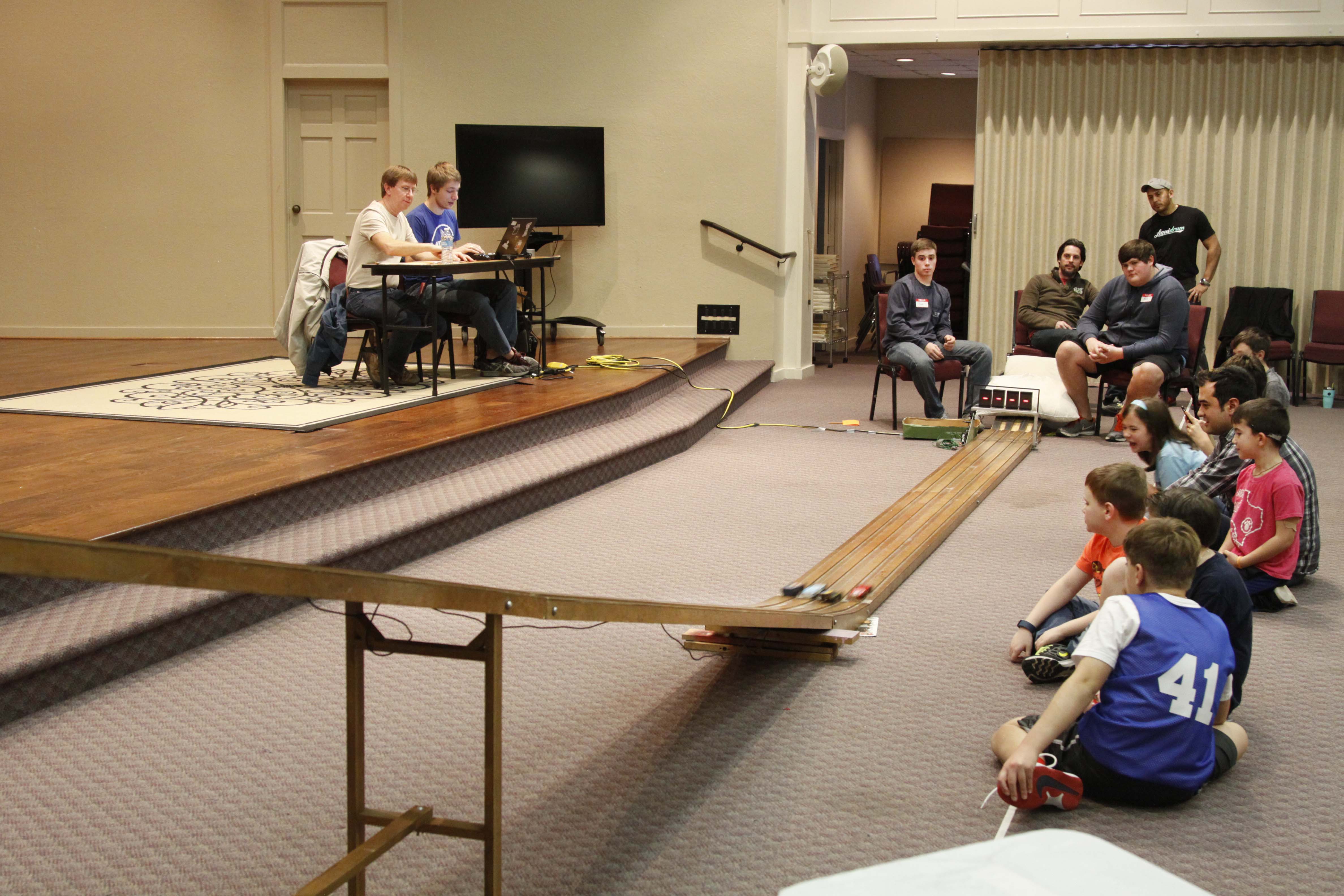 Royal Ambassadors (Focus, Spring 2018)
Royal Ambassadors (RAs) is the boys' mission education group at UBC. Our focus is to learn how and where God is working in the world through missions and missionaries, but more importantly to learn to be ready to answer his invitation to join God in that work. This spring the group has averaged 27 boys and five adult volunteers each week. The boys' ages range from 1st to 10th grade, with the 10 young men in the 6th-10th grades serving as youth leaders. We are grateful for the willingness of the youth leaders to invest their time each week working with the younger men.
In January, 23 boys and girls participated in the UBC Pinewood Derby race with many family members and friends on hand to cheer them on. Also this spring, representatives from several of UBC serving trips shared about what God is doing through these mission projects, helping the boys learn about these efforts and how families can participate. Aaron Glenn and his children shared about the work of Buckner International in the Rio Grande Valley and about the Spring Break Trip Buckner trip. Others who shared about their mission efforts included Jeff Dutton, Luke Bernal, Kirk Heuiser, Steve Ebell and Coach Dave Ward.
Two key areas of focus for RAs are "to have a Christ-like concern for all people" and "to work with others in sharing Christ." In March, the boys had a chance to meet some college students from Durango, Colorado, who were in town to help with Harvey Rebuild and were staying at UBC. The college students were a real-life example and a great encouragement to the boys to be on mission for God.