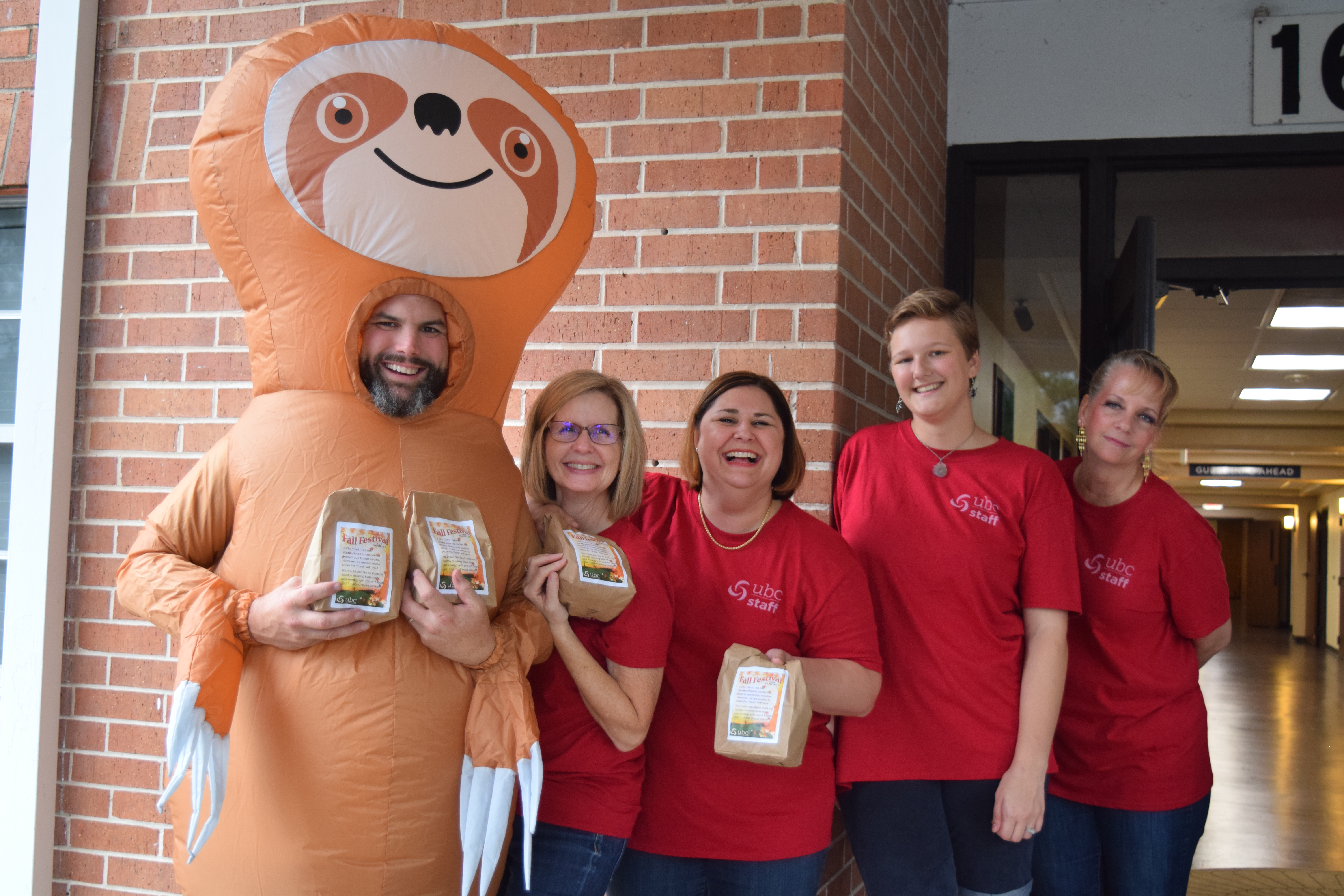 Fall Festival (Focus, Fall 2018)
Our Family Ministries staff watched the weather for weeks and prayed for the expected thunderstorms to turn. It's a hard call – not to mention disappointing – to cancel Fall Festival. Once the decision was made to cancel this year, volunteers came to the rescue of making 722 candy bags on the morning of October 31. In 50 minutes, bags were filled and loaded onto flatbeds and carts awaiting those who would come to our Candy Pick-Up Drive Thru at the Chapel entrance that evening.
As the rain continued throughout the morning, the day was not a total loss for our preschoolers of Weekday Ministries. The Fall Festival preschool games were set up in the chapel for the children to enjoy while dressed in their pajamas rather than a costume. At the end of their day, the children were surprised with a candy bag. Their faces were priceless!
The Drive Thru was steady, at times needing two car lines. Luke Skywalker (Steve Laufer) took pictures with all the kids dressed up in a Star Wars costume. We also saw Batman, Superman, clowns, cowgirls, and cowboys. Perhaps the most entertaining character was Kyle Wilson dressed as a sloth (this year's mascot for the students' Fall Retreat). He had us all laughing at his silly antics on this dreary, rainy night.
Even though it wasn't what we originally planned, it was a fantastic day! Thank you to the many volunteers and UBC staff who assisted with "plan B."