Podcast 2020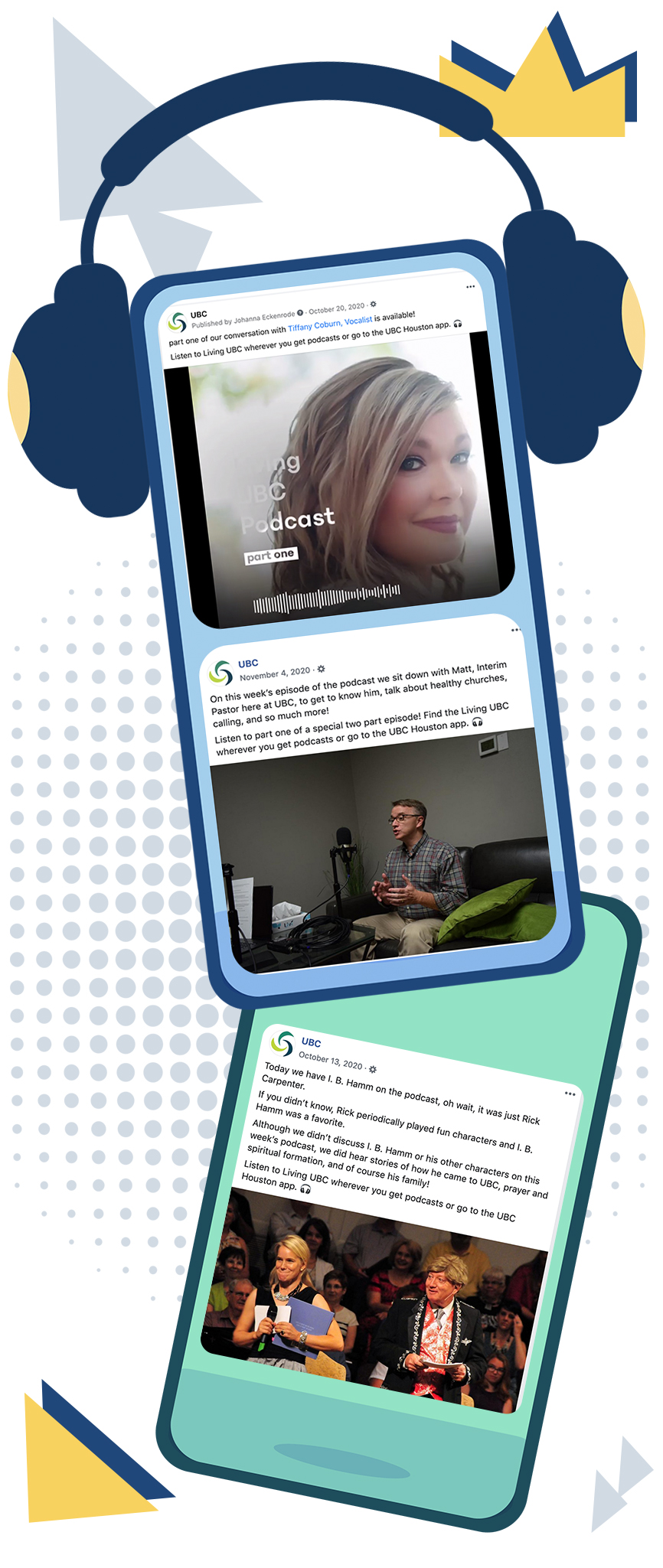 We have a podcast!! It's with great excitement that we announced the launch of our new podcast, Living UBC, in August 2020. Our heart for this is to continue to connect with the UBC family, to tell stories, and to have some fun.
New episodes will drop every Tuesday with bonus episodes throughout the week.
Find the Living UBC podcast on Apple Podcast and Spotify! And you can listen to all the episodes on the UBC Houston Mobile App.
Podcast Stats
Spotify & app

Streams: 249
Listeners: 99, Unique: 28

Apple

Devices: 136, Unique: 41
Total Time Listened: 136 hours
Average Time Listened: 58 minutes