Meet Dr. Matt Cook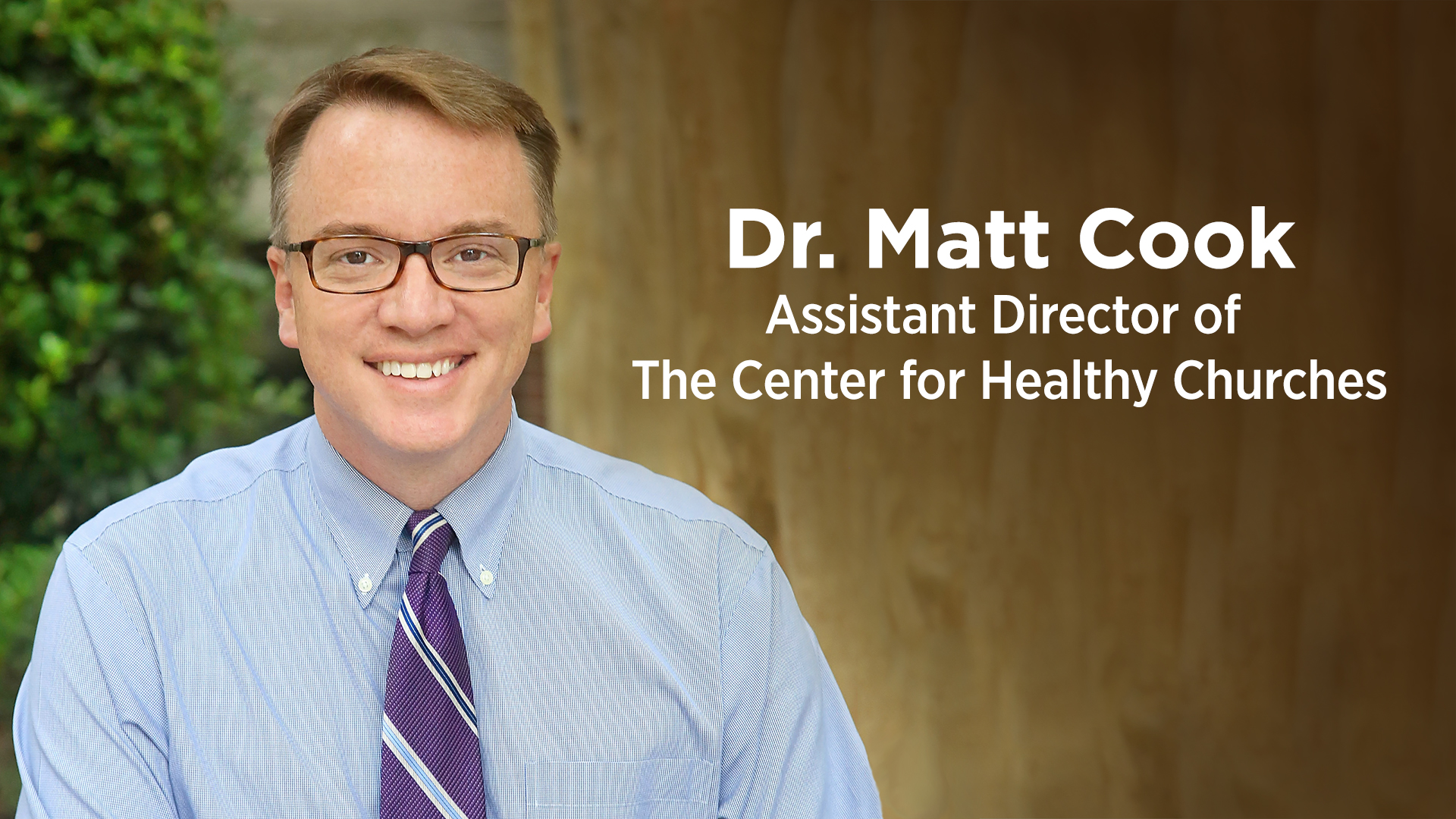 This is a report given on October 11th during worship from Erin Misegades a representative of the UBC Transition Team. Other members include Rebecca Bresnik, Debs Cofer, Delyn Halloran, Keith Moore, Karol Peters, Bart Morrison, and David Mobley.

For the past few weeks we have been working to find an interim pastor for our church and plan next steps for our church – meeting a few times in person but primarily meeting via Zoom and discussing over email. From the beginning we've been united in our love for UBC and our complete support for our staff.

We wanted to share a little of the process we've used, and also share some good news about moving forward! The team reviewed sermons from six candidates for interim pastor and talked with two organizations about support processes for the congregation and church staff during this interim. Through each step we've prayed for God's wisdom and direction, sharing our perspectives in honest love. Yes, we had some differences in opinion along the way, and this team quickly and openly worked to find unity about what would be best for UBC at this time. It's been an amazing team with very open and giving hearts and minds.

Today we are excited to share that the Transition Team, Executive Council, and UBC Pastoral staff have all agreed to call Dr. Matt Cook and the Center for Healthy Churches to guide us in the next phases of this interim period. Dr. Cook, who shared the message with us last week, will be our interim pastor, and will start in the pulpit on October 25.
The Center for Healthy Churches, for which he is the Assistant Director, is an organization whose mission is to cultivate hope and health in the spirit of Christ as they support churches in a variety of situations or needs. The CHC team will work with our staff and our congregation to define our longer-term transition process. One of the primary reasons we recommended the Center for Healthy Churches is that their processes focus heavily on support to the staff and engagement of the congregation as we move toward the search for our next senior pastor. The CHC team will help us define the next steps and communicate them to the church family.

To give an idea of how we will start this next phase, Dr. Cook will generally arrive in Houston on Saturday, preach on Sunday mornings, and be available for meetings and consultations in the afternoon and evenings. On Mondays Matt will attend the pastors meeting, staff meeting & worship planning, as well as any other meeting needed before flying out on Monday night.

If you picked up on "arrive" and "flying out" – Matt, his wife Allyson, and their two children (Nathaniel a High School Sophomore and Caroline in 8th grade) live in the Dallas area and are involved in Wilshire Baptist Church. Matt grew up in Oklahoma & Tennessee. He is a proud graduate of both Samford and Baylor Universities, having completed his undergraduate degree at Samford and his M.Div and Ph.D. (Church History) at Baylor University's Truitt Seminary. Matt has worked with several churches in his tenure at the Center for Healthy Churches, and we are excited to see how God works through them in our own church.


We will put up Matt's full bio and links to the Center for Healthy Churches on the UBC website. We encourage you to be curious and explore their resources! We know that open communication and involving the congregation is so important, and there will be many opportunities for feedback and engagement in the coming months. Right now the most critical thing we ask of you is to pray specifically for Matt, our staff, our church, and for God to pour out His wisdom on us as we seek His direction for UBC. Thank you for the prayer and encouragement you've already offered.

On behalf of the Transition Team, I wanted to close with these verses from 1 Thessalonians as a prayer for our own church:
We thank God always for all of you as we mention you constantly in our prayers, 3 because we recall in the presence of our God and Father your work of faith and labor of love and endurance of hope in our Lord Jesus Christ. 4 We know, brothers and sisters loved by God, that he has chosen you, 5 in that our gospel did not come to you merely in words, but in power and in the Holy Spirit and with deep conviction. (1 Thessalonians 1:2-5)
It's been an honor to serve as part of this Transition Team, and we look forward to bringing more updates in the near future.