Livestream, Reopen, & Shutdown
On June 7 we made our first shift back to onsite worship. Prior to that date, we had been posting services that were a mix of recorded music from previous Sunday services and newly recorded sermons, prayers, and scripture readings. We also committed to streaming our services live each week at ubc.org/live and YouTube. After a few weeks of being onsite, another spike in the COVID cases forced Harris county to re-impose restrictions on in-person meetings. UBC's onsite services were suspended again and we returned to offering all of our services only online, but with some important changes. We were armed with a little more know-how and the technology in place to smoothly transition to a live online format. Our worship teams continued to lead worship from the stage on Sunday mornings so we didn't have to rely on older, pre-recorded content. Those services were live-streamed weekly, offering a more engaging worship time for all of us.
On August 23, we welcomed everyone who was able to join us again for "onsite and online" worship as we launched our fall reopening plan. The preschool and students joined us on September 13 and the children are set to come back on September 27. For more information about our reopening click here.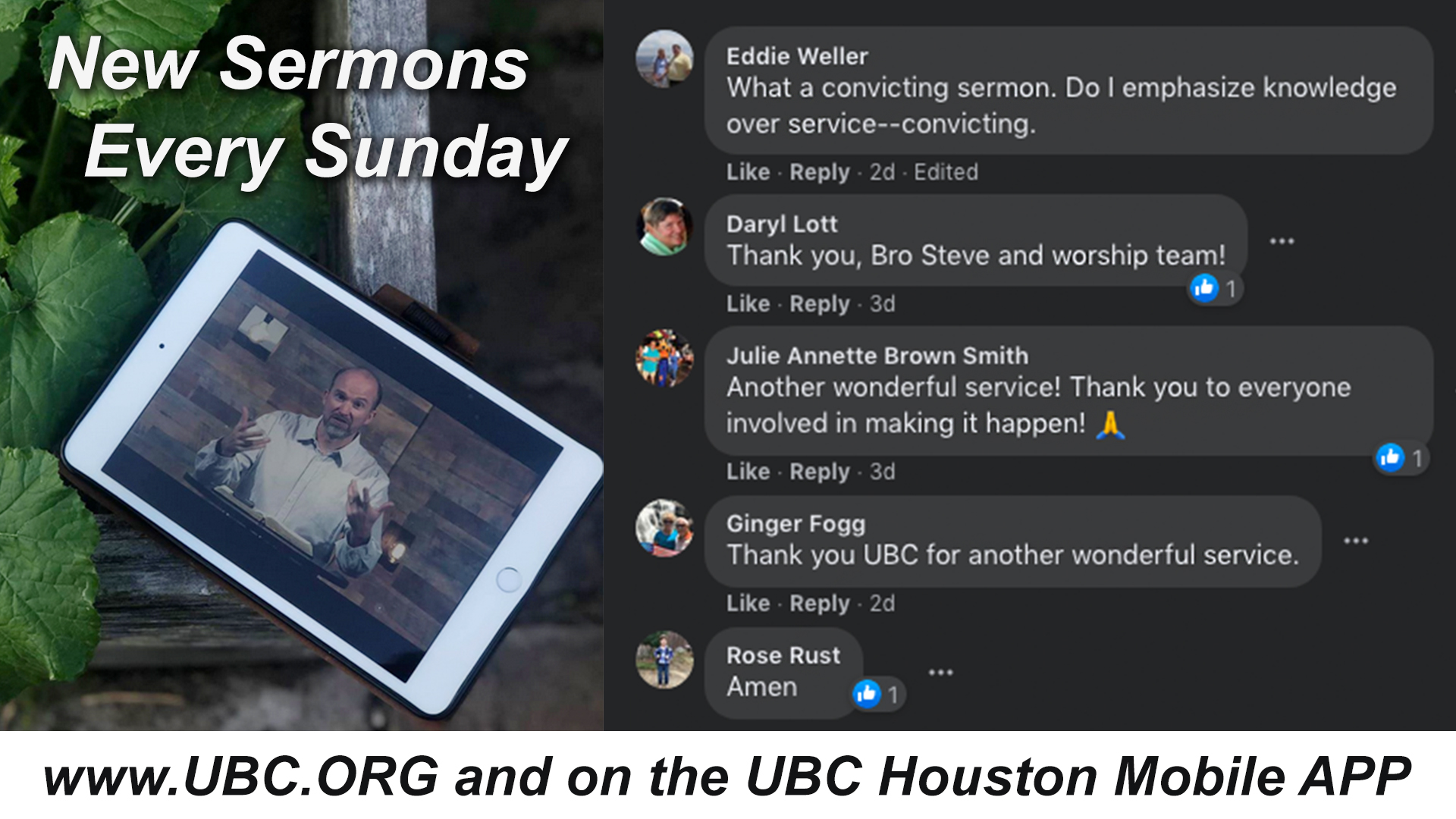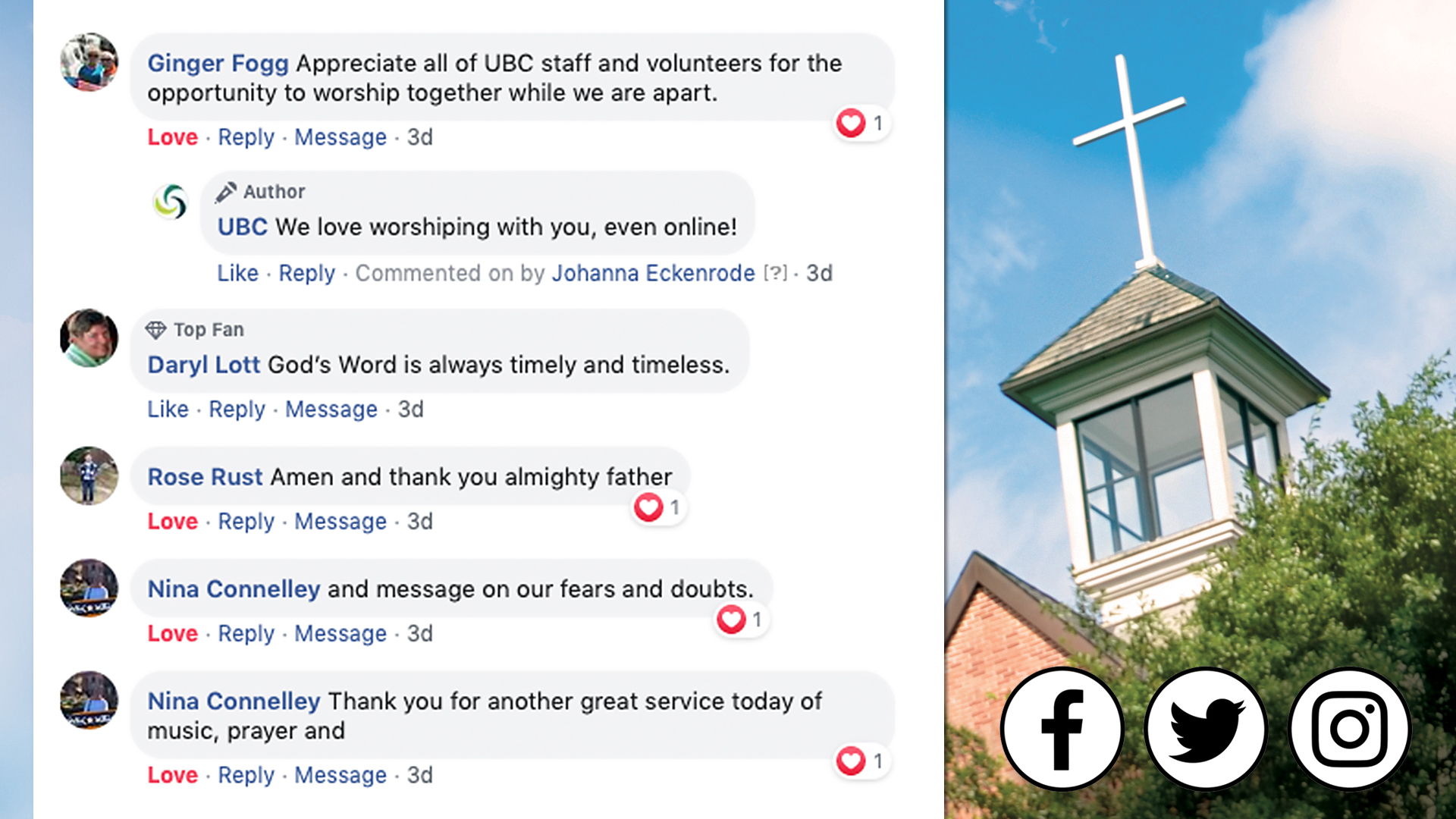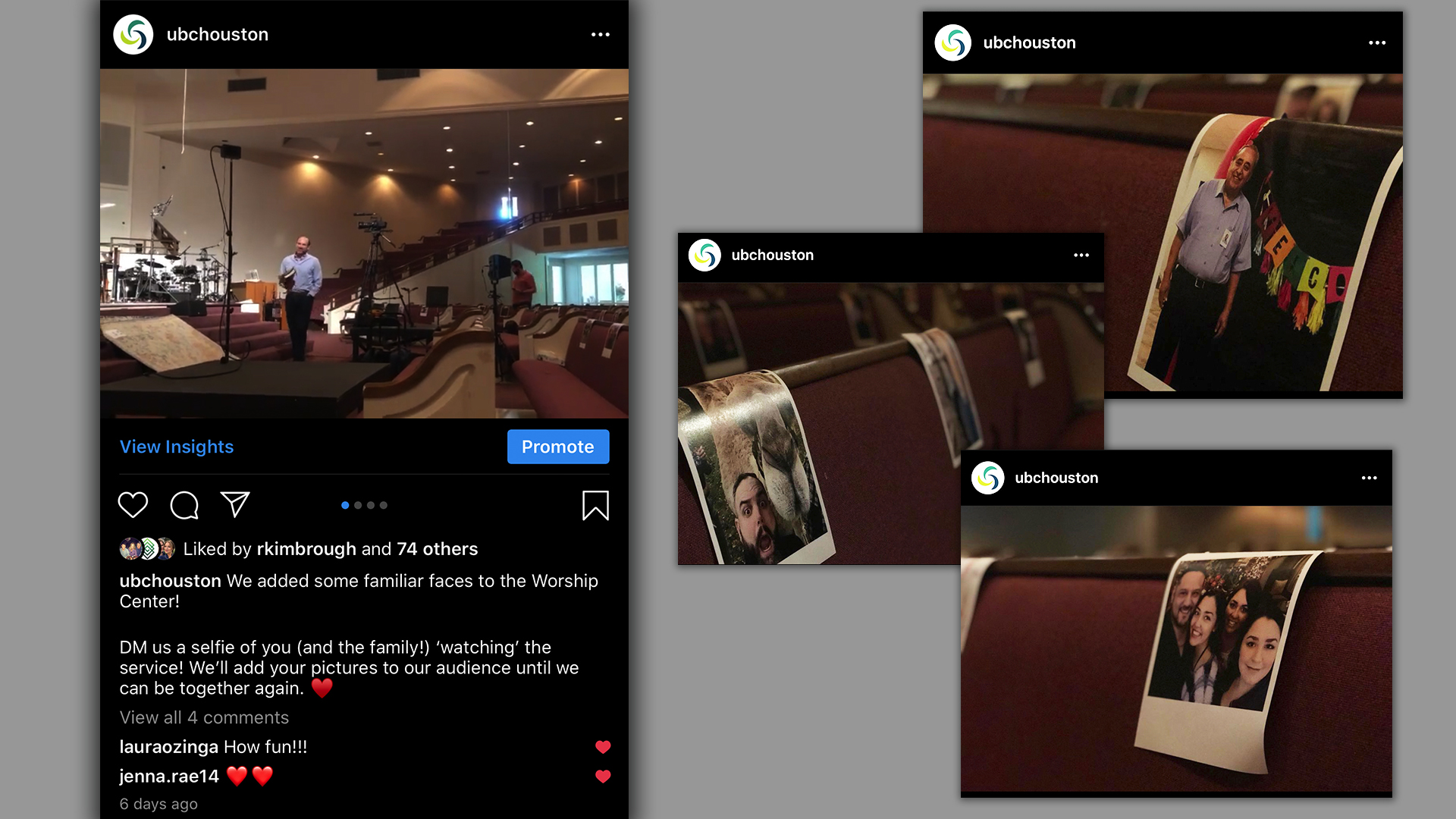 Staff pictures helped fill the seats on Sunday morning after the shutdown.