La Calabaza Extravaganza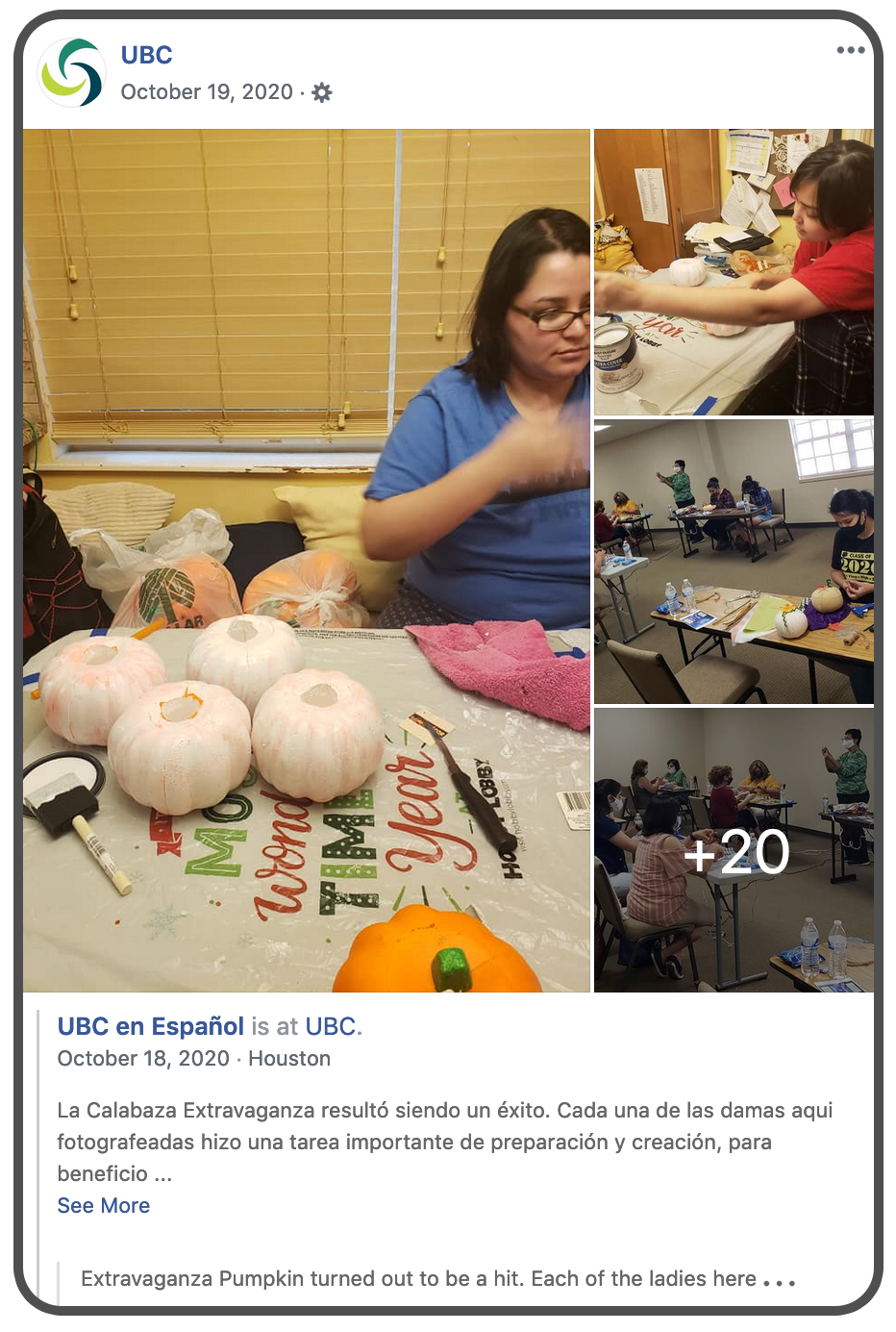 La Calabaza Extravaganza resultó siendo un éxito. Cada una de las damas aqui fotografeadas hizo una tarea importante de preparación y creación, para beneficio de los miembros de la tercera edad de nuestra iglesia, las cuales traen un pequeño recordatorio de que este grupo de hermanos son amados, extrañados, orados y útiles para nuestra comunidad, sociedad e iglesia.
Gracias a cada una por dar de su tiempo y sus habilidades para llevar el amor de Cristo a otros.
Extravaganza Pumpkin turned out to be a hit. Each of the ladies photographed here did an important task of preparation and creation for the benefit of our church's senior members, who bring a little reminder that this group of brothers and sisters are loved, missed, prayed for, and useful to our community, society, and church.
Thank you each for giving your time and your abilities to bring Christ's love to others.
Extravaganza Pumpkin