UBC Food Services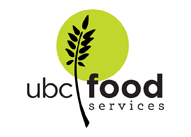 UBC Food Services provides Wednesday Night Dinner and offers catering services for special events and meetings.
Wednesday Night Fellowship Meal
Wednesday meals are $6.00 for adults and $3.00 for children under age 10.
Dinner
Wednesdays from 5:00-6:15 p.m.
Hot Meal
Fresh Salad Bar
Dessert
Tea, Coffee, Lemonade
Click here to see what's for dinner this Wednesday!
Wednesday Night Fellowship Meal is not offered during the CCISD scheduled Summer Break, Thanksgiving week, Christmas and New Year's holidays.
Catering Services
Having a special banquet or dinner? UBC's Food Services Department is able to cater the event, and can accomodate both large and small groups.
Once your event is booked, contact Rhena O'Neal, 281-488-8517 x228, to plan menus and details.