Facility Updates 2020
Throughout the summer and fall, we took advantage of the reduced traffic in the building to upgrade the very old lighting in the sanctuary. The old lights have been problematic for years, but thanks to new technology, we were able to upgrade the lights to LED lights without having to cut new holes, patch, and repaint the ceiling. The new lights, including colored LEDs over the stage, are much more energy-efficient and cooler so they will lower our electrical bill significantly. They will also provide a more even light in the room and give our worship team a rainbow of colors to wash the stage. The pews were temporarily removed to make room for an enormous lift to get the job done.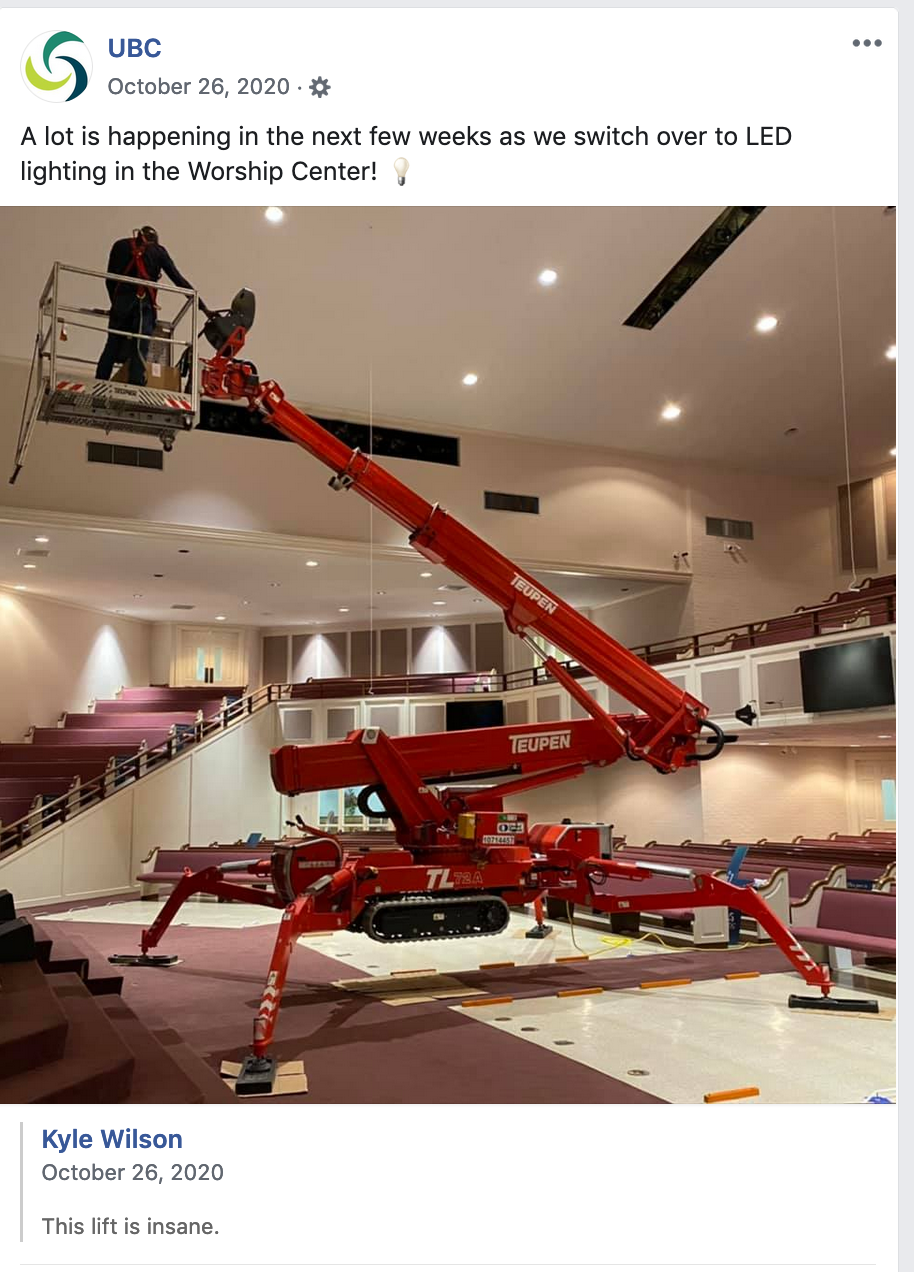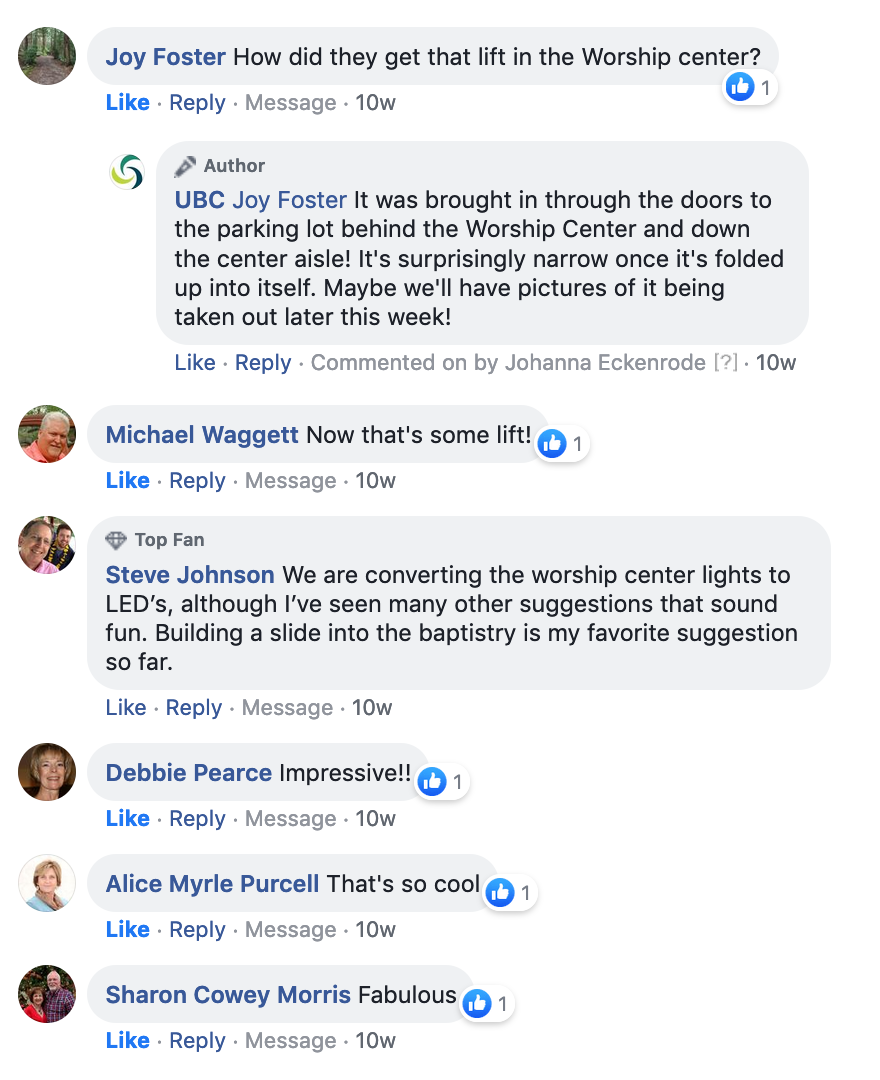 Although COVID has slowed down any major facility updates for 2020, we are still looking ahead to UBC's Next Generation Expansion Project. If you've been in our Focus Meetings or other expansion related gatherings over the last year, you have already heard about the next steps to remodel and expand our campus to prepare UBC for the next generation of ministry. Many people have been praying, discussing, researching, and planning as we try to discern God's direction and the path forward. Click here to learn more about future expansions.