All UBC women and friends are invited. This is a great opportunity to invite a friend that might be wondering if God is active in the lives of people today. She will be encouraged!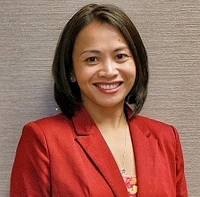 Speaker Chenda Tom, author of He Knows The Plan, will be sharing about her life as a young girl who survived the civil war in Cambodia.
In my desperate search for answers to questions that I will never get answers for, I dream of what could have been. My life would have been different if certain events had not occurred. These events were out of my control. I was forced to participate or die. In my search to find personal truths, I found that educating the young gave me a sense of redemption and forgiveness.
He Knows The Plan: For I know the thoughts that I think toward you, says the LORD, thoughts of peace and not of evil, to give you a future and a hope. -Jeremiah 29:11 (NKJV)
Brunch will be potluck style so please bring something to share.