Thank you, Karen!
Family All Church Children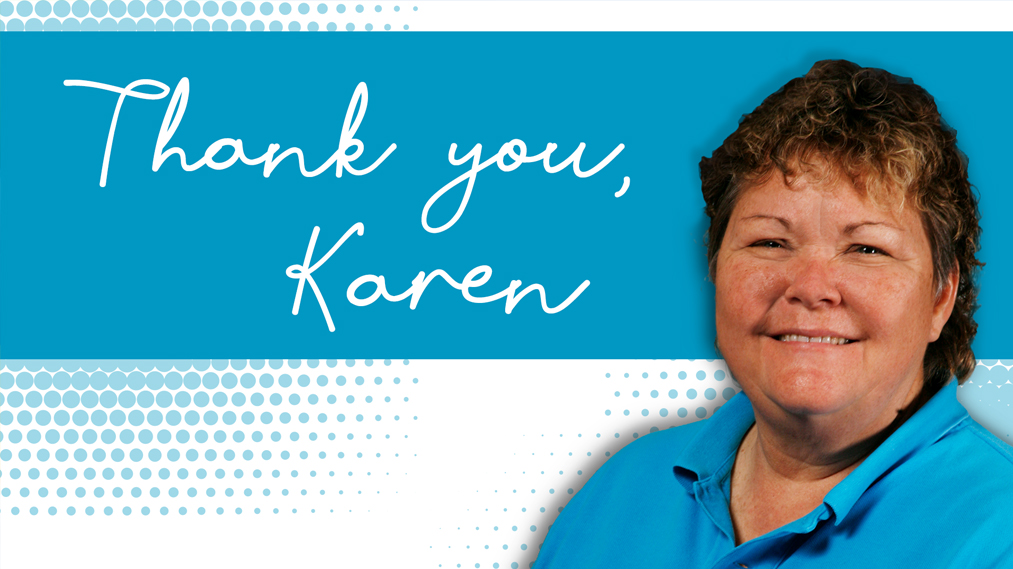 Karen Murphy's final day as our Associate Pastor of Children's Ministries will be Sunday, July 19. As you might imagine, the COVID situation makes it very difficult for us to say, "Goodbye." in a manner that would be fitting for her thirteen years of wonderful ministry with us at University Baptist Church. Ordinarily, on her final day with us, Karen would receive hugs, cards, and well wishes on a Sunday morning as she made her way through the hallways and classrooms in the Children's area on the second floor. We would have a lavish reception for Karen in the Fellowship Hall and invite everyone to drop by and speak with her. However, given the present pandemic, these forms of face-to-face public appreciation are a thing of the past.

We are also going to say, thank you and goodbye to Karen with an exciting Drive-by Appreciation. Gather in the parking lot near the UBC Chapel at 5:45 pm. The procession leaves the Chapel parking lot at 6:00 pm and drives by the Pavilion, where Karen will be waiting. Decorate your cars and bring any gifts you want to give
to Karen.

We know this will mean a lot to Karen, and we appreciate your help.