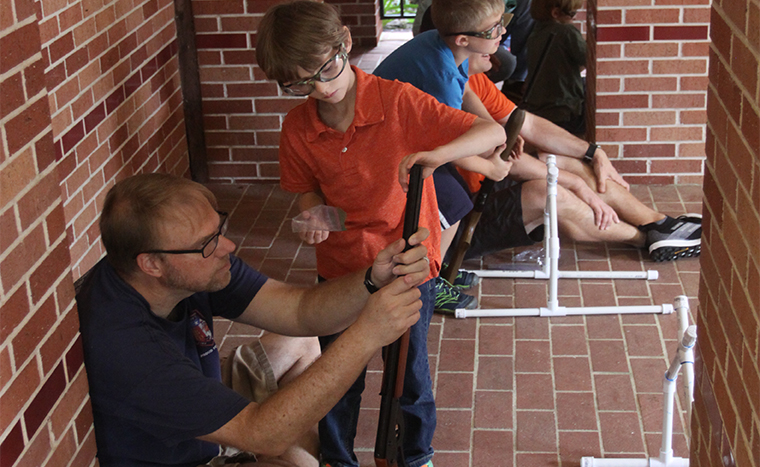 01.30.19

|

Children
We are overwhelmingly grateful for the leadership that Russell and Beth Graves provide to our boys who participate in Royal Ambassadors. Once again, they organized and led our annual Turkey Shoot on Saturday, October 20!
There was a threat of rain, but that did not dampen the participants' enthusiasm to learn gun safety, to practice their marksmanship, and to help others.
We had 15 boys and girls participate this year with 33 in attendance including participants, family members and friends, and helpers. The kids' entry "fee" for the Shoot was new or gently used coats to be donated to Coats for Katya, a ministry at UBC that collects coats for orphans in Ukraine (and in other locations if there are enough coats). Entrants donated a total of 23 coats!
In the Lad's Division (Pre-K thru 3rd grades)— we awarded both High Score and High Average.
In the Crusader's Division (4th thru 6th grades)—we awarded the following: High Score, High Average, Marksman First Class, and Marksman.
Winners received gift cards to Kroger to help buy Thanksgiving dinner (or anything else they worked out with their adult family members).
Thank you, Beth and Russell, for another GREAT event!