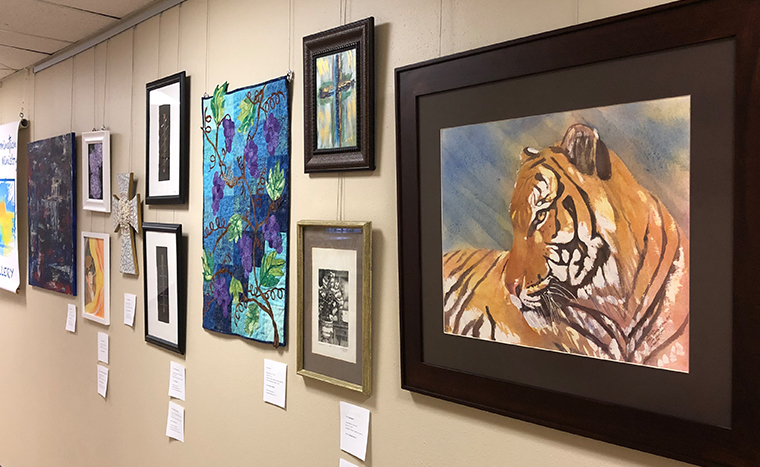 01.29.19

|

Adults, Women
Illumination Arts Ministry (IAM) is enjoying our third year of celebrating creativity for Christ. 2018 was very exciting! Our first art show was installed on the wall outside the Worship Center on the second floor. Seven artists on the IAM leadership team displayed their art. We are blessed to have such talented, caring, and dedicated artist leaders who love the Lord and want to help others find creative ways to praise God. Our next show will be in the spring. It will be open for all to submit art to UBC for consideration to be part of the show. A call for artists will be sent out in January.
Monthly, we had a variety of guest artists tell their story and teach their art form. Our guest artist for November was Jessica Christian, a knitting artist who creates beautiful knitted dolls and clothing. We had so much interest in the knitting demonstration that Jessica has started a knitting group that meets on Mondays from 10 am–12 pm at UBC. She teaches those who want to learn knitting and helps those who want to take their knitting to the next level.
We are looking forward to 2019. We are planning to have a Saturday workshop in the spring featuring mixed media greeting card design. We hope that those who are interested in learning to create cards may be interested in joining us in a card ministry. We plan to create art cards to give those who are in need of encouragement. Stay tuned for dates and times.