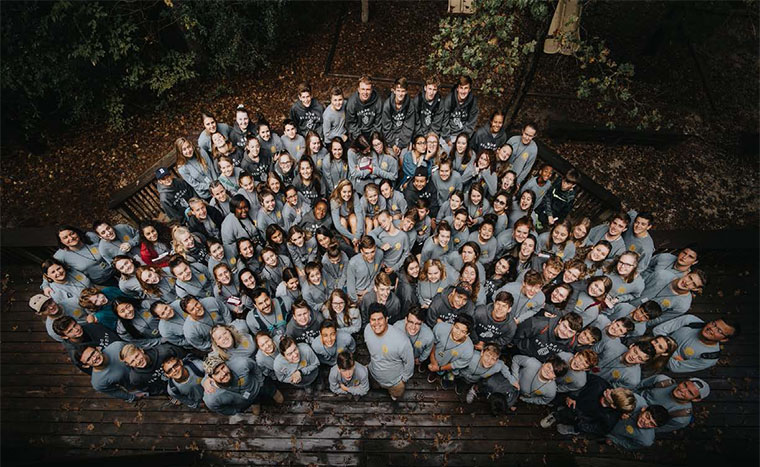 01.30.19

|

Students
Fall Retreat held a special place for me this year because Trevor Downham was there as the speaker.
It's my senior year, so most things are a little bit more important for me then they have in the past. I know my life is about to change. The time with my friends is a little more important, and events in Student Ministries have a bittersweet feeling because it is my last year as a student.
This ministry has been significant to me over the years and even more in the last two. I have developed friendships with people who I know will walk through the good and bad with me. It is also the place that has helped me to become the person I am now. The leaders and other students loved me without judgment or condemnation even when I messed up.
It was during a low time that I had the privilege to travel to South Africa with Kyle and the team. The trip changed me, and I left a part of my heart in Port Shepstone, South Africa. It was through traveling to what felt like another world that God showed me what it meant to make my faith my own. To live it out right here where I live.
Then, one of the people I love and respect the most on this planet came to visit us here at Fall Retreat. Trevor challenged us to put our focus on Christ and strive for our heart to be the same as Christ's heart. When our heart changes our thinking will change. The way we see people, the way we see the tragedy and injustice in the world, the way we see hurt, and the way we see joy will be filtered through the mindset of Christ.
These lessons are so valuable to me since I am entering college in a few months. I have to make sure that as I enter the new world of college, just as I did Africa, I must always be setting my mind on Christ so that his heart for people of this world is guiding my thoughts and actions.
I want to thank Student Ministries for everything it has done to impact my life and the rest of UBC for being such amazing support for my family and me over the years. I love you and will miss you when I head off to school, but you will always be a significant part of who I am. Thank you!!
-UBC Student