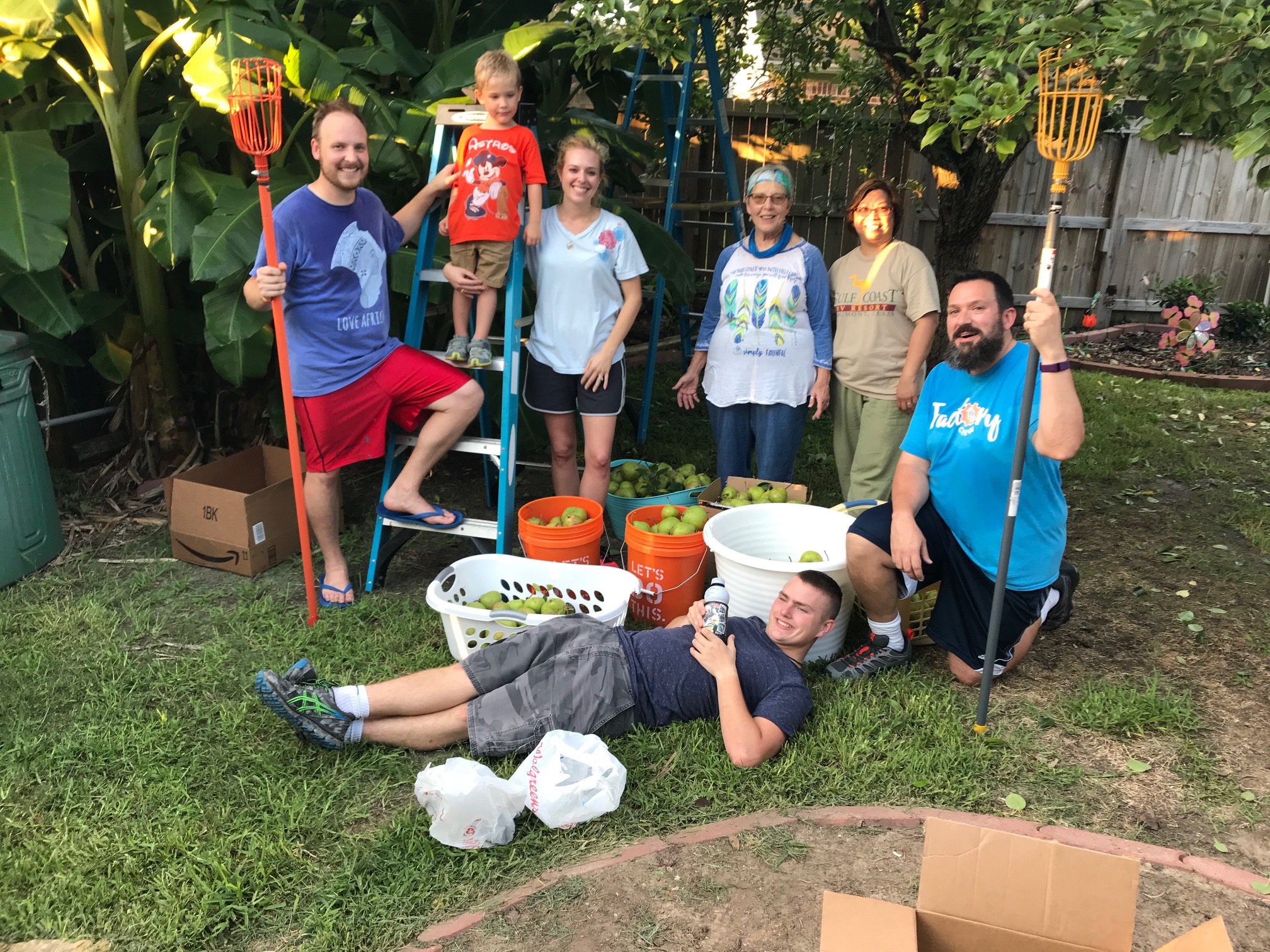 Walden Garden- Pear Harvest
Thank you to everyone who responded and those who were willing to jump in and help on Thursday if needed!

In 90 minutes we cleared the tree and the Lott family graciously donated more than half of the harvest to the Clear Lake Food Pantry, a delicious treat for their clients.

This was a great testimony to what the fruit share we've advertised before could look like. So many fruit trees in the area are full to bursting when in season and so much fruit falls to the ground going to waste. If you're in the area and you or someone you know has a fruit tree(s) with extra fruit we encourage you to consider donating the surplus to your local food pantry. If you need help harvesting, we'd love to help!