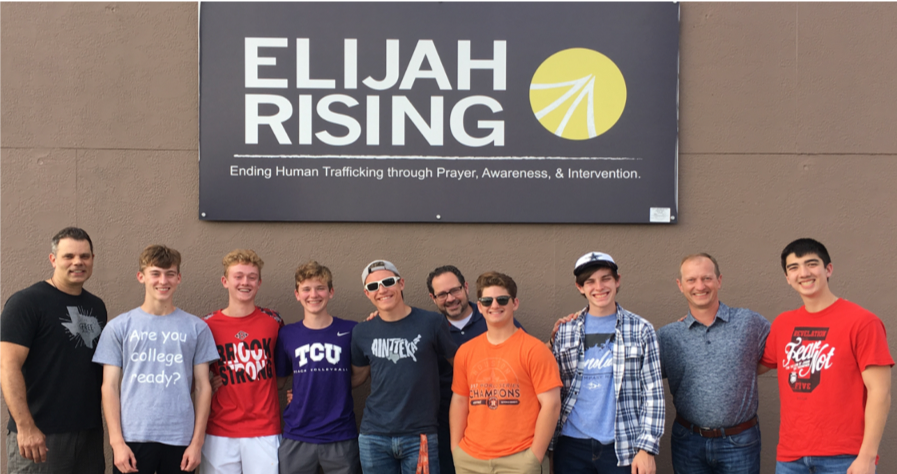 Student Groups (Focus, Spring 2018)
1 John 1:7 promises that if we walk in the light, as he is in the light, we will have fellowship with one another and the blood of Jesus, his Son, purifies us from all sin.
Student Ministries has been walking in the light by pulling back the veil of deception and living counter-culturally through home discipleship groups and cultivating fellowship with one another.
The high school girls have been meeting in home groups since the fall and have focused on God's Word to discover that they are fearfully and wonderfully made. They have worked through the book Lies Young Women Believe. These girls are learning that their lives are hidden in Christ, and they are new creations with their truest beauty coming from the indwelling Spirit.
Our high school boys have also been meeting in home groups that began in late fall. They have diligently focused their lives on scriptures relating to holiness, sexual temptations, and self-control. The book that has accompanied their discipleship discussion has been Every Young Man's Battle. Speaking with complete transparency, these young men are walking in the light as they discuss the relevant issues that all teens are facing ranging from relationships to pornography. Recently, the older high school group were able to get a glimpse of what lurks in the darkness on a recent field trip with the group Elijah Rising. They saw how the evil of pornography is directly connected to the evil of human sex trafficking in Houston. Pornography is one of the most significant sources of immorality for this generation, and that is why we are continuing the conversation about this topic and will shine the light on all that has been distorted.
Our Student Ministry remains committed to training the next generation to live Godly lifestyles, teaching students to say yes to Jesus and no to the father of lies. May we as a church (Student Ministry included) continue to put on the full armor of God (Eph 6) and be imitators of God in all areas of our lives- those public and private (Eph 5:1).
These young men at UBC desire to stay committed to God's word, living a holy, countercultural lifestyle and the experience with Elijah Rising further catapulted them to live out their faith even more.