Online Giving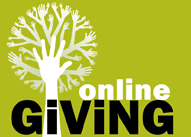 Website processing of financial gifts provides a fast, convenient and secure way for you to give one-time gifts or recurring donations.
Although you have two options for online giving, Electronic Check is much preferred. Transaction fees are negligible for Electronic Checks as compared to Credit Cards/Debit Cards.
Electronic Check
To make an e-check payment, you will need to provide the bank routing number and account number that appear at the bottom of a check. E-checks work much like a debit card, as the amount comes directly out of your account, but at a greatly reduced processing fee to UBC.
If this is your first experience with UBC's online giving system, we recommend that you create a profile. This stores your information so that it is unnecessary to re-enter it with each gift. It also allows you to track your online giving.
Please Note: The login used in the contribution system is NOT effective on ubc.org and vice versa. This allows the highest level of security for online giving.
Debit Card/Credit Card
Note that UBC strongly discourages online giving which leads to personal indebtedness. Please use a credit card only if your balance is paid in full each month. UBC offers Financial Peace University to strengthen our stewardship and find financial freedom.
While you will receive credit for the full donation please be aware that each transaction by credit card or debit card invokes a 2.5 – 4.0% fee to UBC.
Gifts of Stock or Other Assets
Stock and other assets may be donated to UBC. Please contact the Accounting Office at 281-488-8517 for additional information.
questions or more info
email or 281-488-8517