Monday Madness
Monday, June 25, 2018, 9:00 AM - 4:00 PM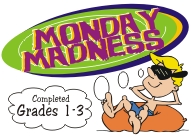 For kids in completed grades 1-3.
Join us as we splash and splash at Pirates Bay Water Park. Attractions include: FLOWRIDER, WATER SLIDES, THE SPACE BOWL, THE BOOMARANGO, A CLIMBING WALL AND THE LAZY RIVER!
Pirates Bay Waterpark (Baytown)
Monday - June 25

Cost: $25
A medical release form is required for all children's summer events. Please print, complete and return the form when you drop off your child.
2018 Medical Release Form must be updated annually
more info
Children's Ministry, 281-488-8517 x225