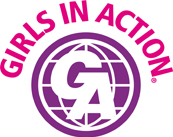 Girls in Action
Meet Wednesday's 6:00–7:15 pm
For girls in grades 1–5, Girls in Action—or GA—is dynamic missions discipleship.At UBC our, girls gather to learn what missionaries do, learn about people around the world, and discover what they can do to help people. They begin to understand that their mission is to love God and to love others. They will learn how to be "on mission" now and throughout their lives.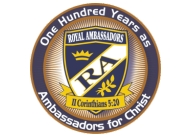 Royal Ambassadors
Meet Wednesday's 6:00–8:00 pm
In RAs, boys learn about UBC missions involvement, as well as missionaries and their work throughout the world. RAs also focuses on important virtues such as loyalty, teamwork, and responsibility.
For more information regarding mission adventures for kids, contact , Director, Children's Ministries, 281-488-8517 x334